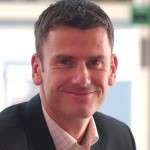 The team at Snowy Road Ventures share the same core values; passion, integrity, commitment, insight, leadership, vision, creativity and a real sense of adventure. We work with the best to deliver the best.
Andrew, Jerry and Ben have been working together for over a year to deliver the type of help to companies that was missing as we developed our careers.  Too many times advice came through biased, self-serving or just plain wrong.  The Snowy Road Ventures team are motivated by driving and achieving success. We bring the experience of successful entrepreneurs, investors and professionals and we have proven strength in the areas that both investors and entrepreneurs value:
Strong operational and execution track record
 in companies and the global markets they need to serve
Managing Equity Investment
 into strong opportunity companies
Proven experience in creating liquidity events
, from public listings to trade sales  
Our advantage comes from our reputation and our referrals and we are proud of our track record. But more importantly we are motivated by what we can achieve in the future.  We also realise that we are not alone in our vision and mission so ping us an email and let's get together for a coffee and a chat to see if we are the team for you.
Click on the images to read our biographies.