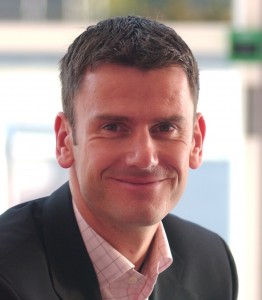 I've been in the technology sector over 15 years in sales, marketing, business development and the founding, funding, and selling of tech companies.
A successful track record in enterprise B2B sales led me to work in the US for 6 years, bringing new products to market directly and through channel partners.
I had stints in Washington DC, and San Francisco and was involved in startups to publicly quoted companies and two acquisitions. This breadth of experience and travel allowed me work with with large systems integrators, top consulting companies and most of the house hold name technology companies in the US.
Returning to the UK, I co-founded and was CEO of Next Device. I lead the organic growth, VC investment and the successful exit of the company in 2006 to a leading semiconductor Electronic Design Automation company – Mentor Graphics. While integrating the company I ran consumer electronics business development for the embedded systems division.
With Mentor, I travelled and worked extensively in China, Korea, Japan and Taiwan, working with the largest semiconductor and consumer electronic manufacturers in the world and built a wealth of experience win doing business in Asia.
In early 2009 I became CEO of Vidiactive, bringing elegant consumer experiences to web video by joining up the use of multiple devices. I oversaw the company as it navigated the emerging IPTV market, raising funding and packing the core technology and IP for an exit.
Today consult to VC funds, act as VP Business Development for Isis Forensics, an advanced language analysis company, and work with emerging and established technology business.
I am also co-founder and advisor to TechHub Manchester, a technology startup co-working space which helps startups get better faster though mentoring, the right introductions and peer support.
Specialties
Early-mid stage technology company development Equity fund raising Enterprise Sales Strategies US marketing development Asia market development Technology business strategy